Allerlei oplossingen voor
modernisering van bestaande liften
Er zijn vele redenen waarom liften beter worden gemoderniseerd.
Gedeeltelijk of volledig. Bij MP pakken we ze allemaal aan.
Waarom is moderniseren
van uw lift of roltrap nodig?
Betere prestaties
Modernisering kan de kwaliteit van verplaatsingen en bereiken van verdiepingsvloeren verbeteren, met een betere stopnauwkeurigheid en verbeteringen op het vlak van trillingen en geluidsisolatie.

Aanpassingen aan de normen
De normen evolueren en moderniseren is vaak nodig om te voldoen aan nieuwe liftnormen.

Esthetische verbeteringen
Update met MP het uitzicht van de cabines, toegangsdeuren of bewegwijzering van liften en roltrappen.


Verbeterde betrouwbaarheid
De nieuwe MP-liften en componenten zijn betrouwbaarder en veiliger. Wanneer een lift vaak uitvalt, is moderniseren de oplossing.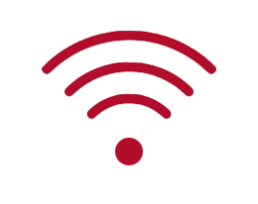 Connectiviteit
Verbetering van het serviceniveau. Door 24 uur per dag en 365 dagen per jaar monitoring kunnen we storingen voorkomen, zodat ze zich niet voordoen of binnen een kortere tijd kunnen worden gecorrigeerd. Dit geldt voor MP-liften en liften van andere merken.


Lager energieverbruik
Onze componenten en cabines bereiken een grotere energie-efficiëntie dankzij onze permanente innovatie.

Moderniseringspakket
Om onze moderniseringsservice te vergemakkelijken biedt MP MODERNISERINGSPAKKETTEN die het mogelijk maken om renovaties op een praktische, comfortabele en economische manier te plannen.
Wij passen ons in ieder geval aan de behoeften aan en bieden moderniseringsoplossingen op maat.
MEER INFORMATIE
Hoe verloopt het proces?
We analyseren de staat van uw lift en leveren een waarheidsgetrouwe en eerlijke diagnose.
Na de diagnose weten we op welke vlakken het de moeite loont om te handelen en wat er kan worden behouden. We maken een evenwichtig moderniseringsvoorstel met gezond verstand.
We staan tot uw beschikking om de alternatieve oplossingen, de redenen en details van ons voorstel uit te leggen en om elk type vraag te verduidelijken. We kunnen aanwezig zijn bij vergaderingen voor gebouwbeheer en direct de voorgestelde oplossing toelichten.
Vergunningen en overheidssteun
Wijzen op mogelijke subsidies en ze behandelen.
Advies bij of behandeling van verkrijgen van vergunningen en licenties.
Wij bieden toegang tot betere financieringsvoorwaarden door middel van overeenkomsten met financiële entiteiten.
We kunnen rekenen op een uitstekend team dat samen met onze andere medewerkers de modernisering effectief en efficiënt zal uitvoeren. We overtreffen de verwachtingen.
Als modernisering niet mogelijk is,
hebben we een liftmodel ter vervanging.
MP CarDesigner
Stelt u zich de perfecte cabine voor, wij doen de rest.
Een tool met oneindig veel mogelijkheden.
Ontwerp waar en wanneer u maar wilt.
Wij zijn er om u te helpen.
Schrijf ons of bel (+31) 033 456 66 31.